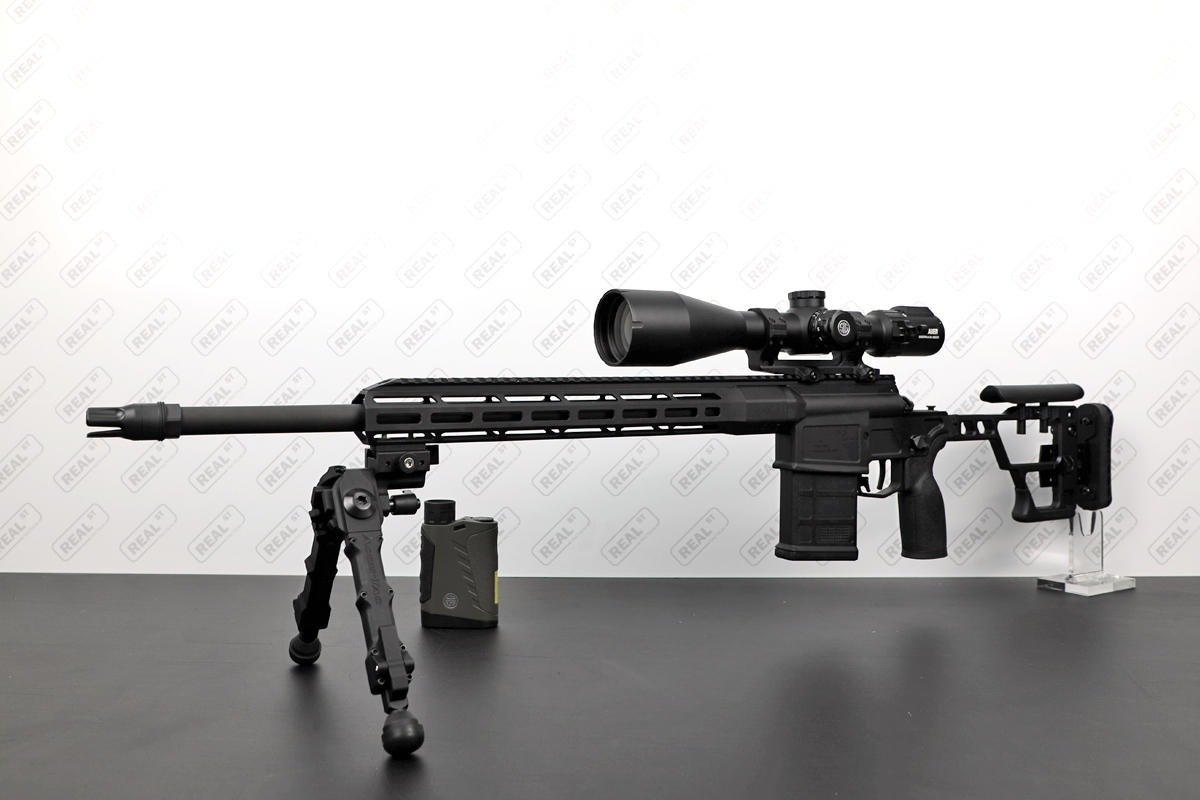 Parts List
Sig Sauer Cross STX 20" Bolt Action Rifle
Sig Sauer SIERRA6BDX 5-30x BDX Bluetooth Rifle Scope
Reptilla AUS Scope Mount
Sig Sauer Kilo3K Bluetooth Range Finder
Accu-tac BR4 G-2 Bipod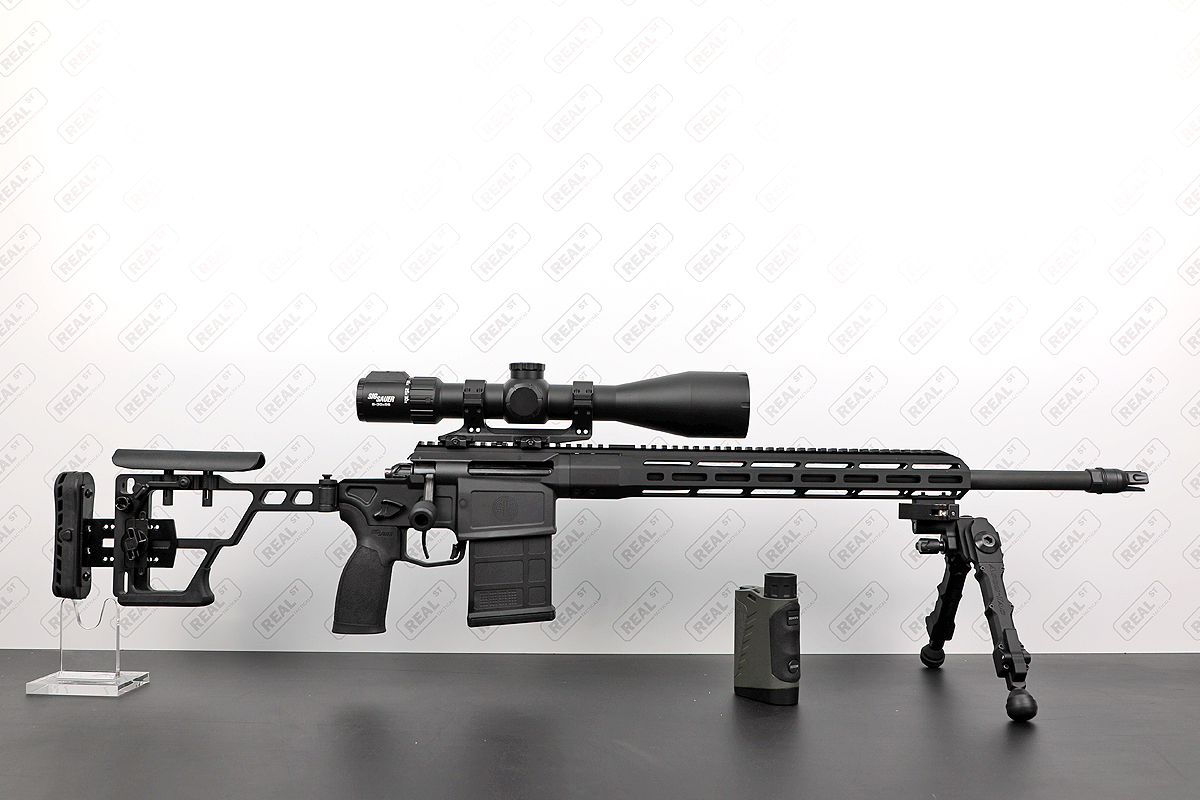 Why this one?
In our last build recipe, we went over an AR10 that was build for 0-700yards, and that range helped determine which optic we would use. This time we are going to set a target range of 500-1000 yards.
A precision bolt action rifle picks up where an AR10 leaves off. It allows you to accurately and precisely connect with targets at long distances where repeatable hits with your AR10 may start to become more difficult. Distances where you are not likely to need a fast rate of fire, where it is acceptable to sacrifice speed capability for accuracy.
The Sig Sauer Cross STX comes with a 20" barrel chambered in .308 or 6.5 Creedmoor. For this recipe I will be using the .308 version because I like being able to find ammo anywhere I go, but this recipe can be done with either one.
The thing that stands out to me the most about the Cross STX is that it feels much lighter than it looks. As far as 20" guns go, there isn't much unnecessary bulk to this one. So it's not a chore to maneuver.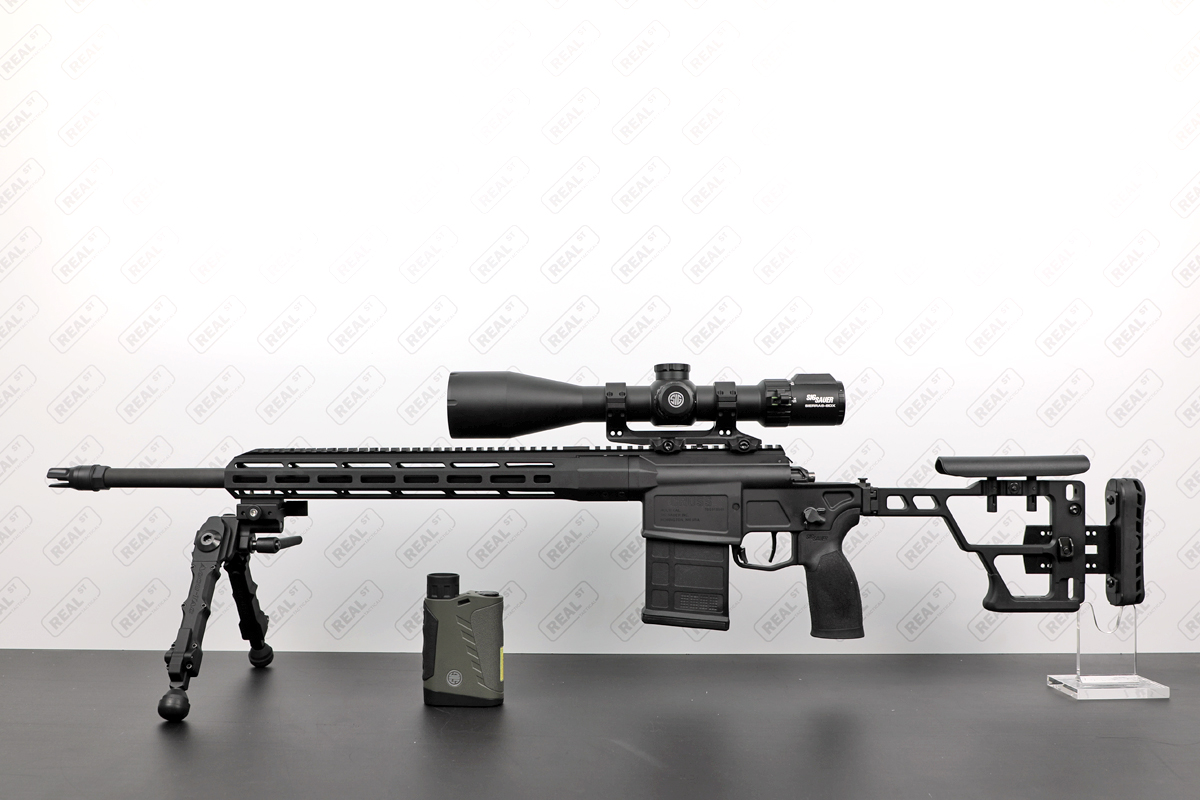 Optics & Range Finder
For this gun I decided to use a Sig Scope and Range Finder combo. They sync together using bluetooth, and the red dot within the scopes reticle automatically adjusts vertically to compensate for the right amount of elevation to reach the distance pinged with the range finder.
Once the gun is properly zeroed, you ping the target off in the distance with the synced range finder, the red dot will adjust vertically to the proper elevation hold, and you aim the red dot over the target. Then adjust for windage and fire.
Some may call this cheating, and I'm ok with that haha. I will take all the help I can get. You could always just leave the range finder and scope disconnected and do it the old fashioned way if you prefer.
The magnification of the scope is 5-30x meaning the least magnification you will be able to dial back to is 5x, and the most you will be able to dial out to is 30x. 30x is a lot of magnification, which you will be thankful when you start reaching out to those 1000 yard shots.
The Sig Kilo3K BDX Range Finder can range a deer at 1500 yards and trees at 1800 yards so it has more than enough range for our 1000 yard goal.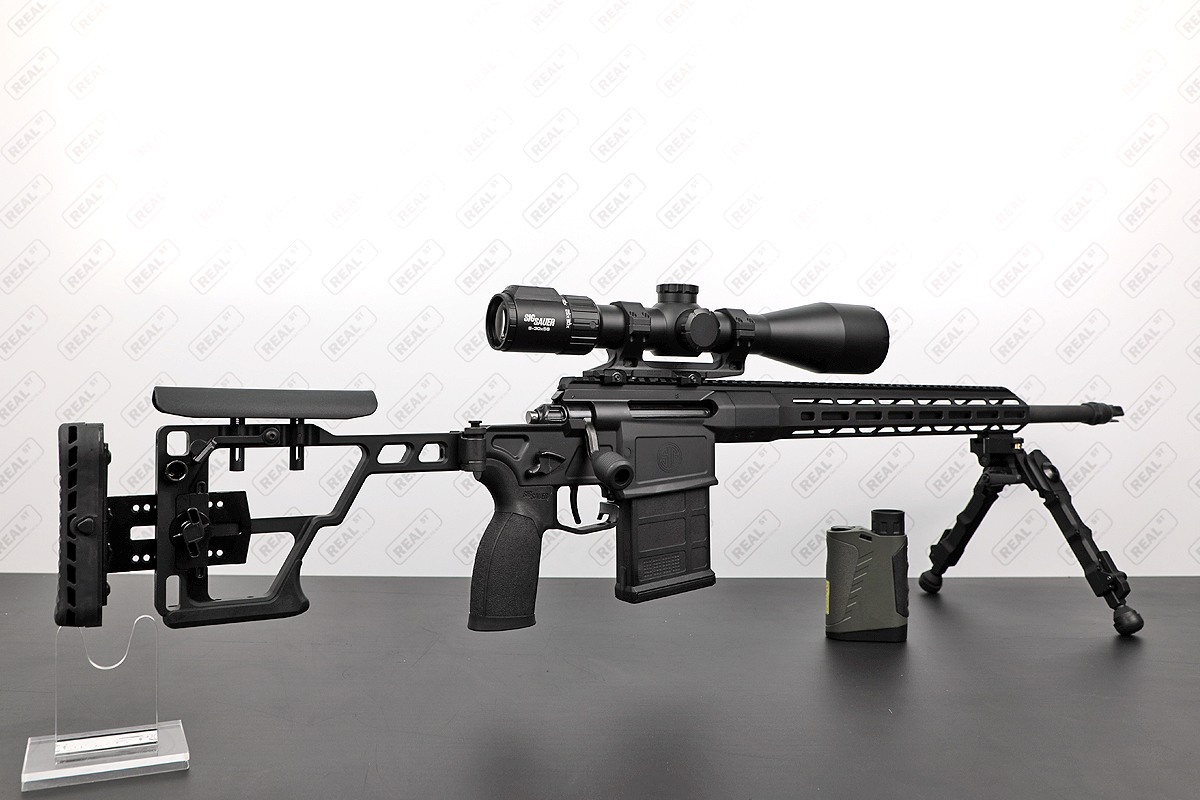 Bipod
I chose to go with an ACCU-TAC BR4 G-2 billet aluminum bipod. I love how sturdy it is, and that it can be set to partially open angles like 45, instead of just 0 and 90. The way this bipod is designed provides a rock solid engagement with little to no noticeable wiggle between the moving pieces.
This recipe feels shorter than usual, but this gun doesn't require much stuff to do it's job well. The muzzle device that comes on the gun is an adapter for Sig Sauer suppressors, so if you are not intending to shoot suppressed, you could replace that with a good muzzle brake, or a different adapter for your preferred suppressor.