On 10/13/2023 Staccato announced the release of a new model that brought back a previously popular format. The new model is called the Staccato 4.15 P that comes with a 4.15" dlc coated barrel, x-cut slide serrations, a steel frame, and full size grip.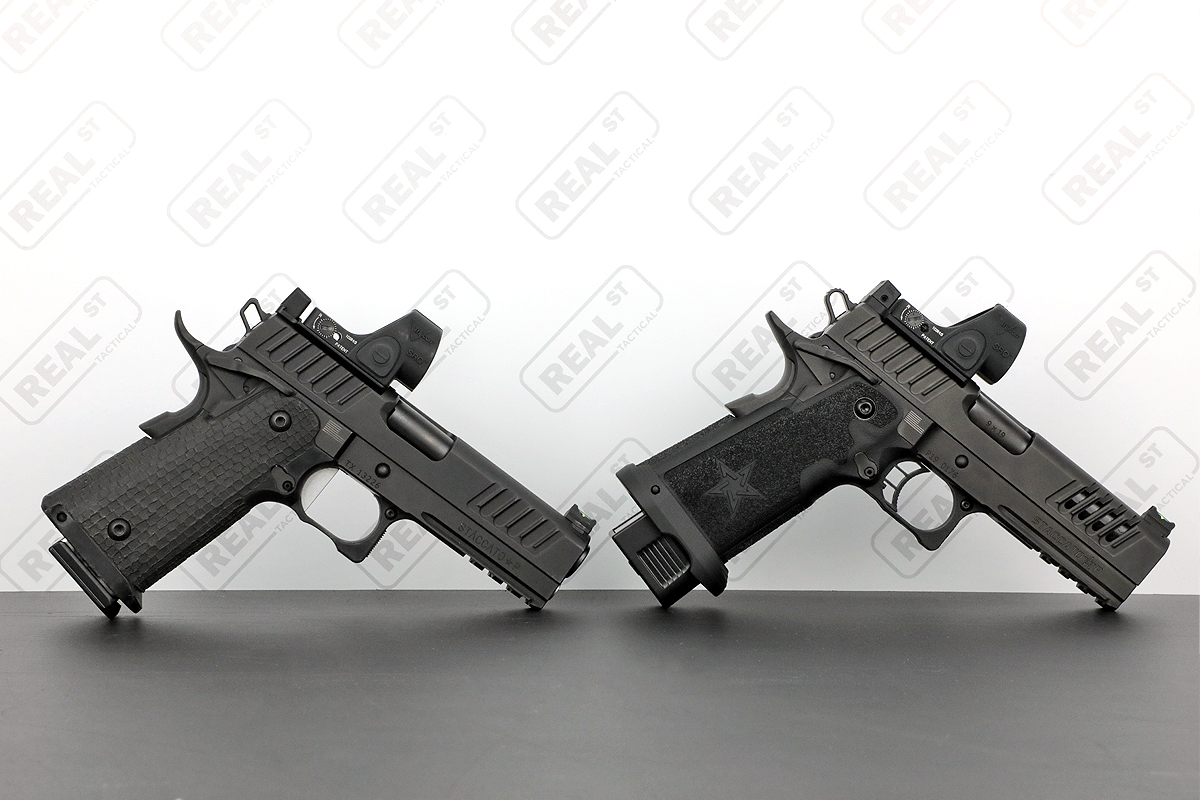 The only 2019P we had available for comparison photos had an aftermarket trigger.
Back in 2019 Staccato offered a 4.15" P that came with a 17rd tree bark stippled grip and no slide cut serrations.
Here is our comparison between the two:
| | | |
| --- | --- | --- |
| | 2023 Staccato 4.15 P Heritage | 2019 Staccato 4.15 P |
| Barrel | 4.15" Non Threaded | 4.15" Non Threaded |
| Grip Size | 17rd G2 Tac P Grip | 17rd Grip (Tree bark texture option) |
| Slide Cut Serrations | None | 4 X-Cut Serrations |
| Frame Material | Steel | Steel |
| Optic Ready | Yes | Yes |